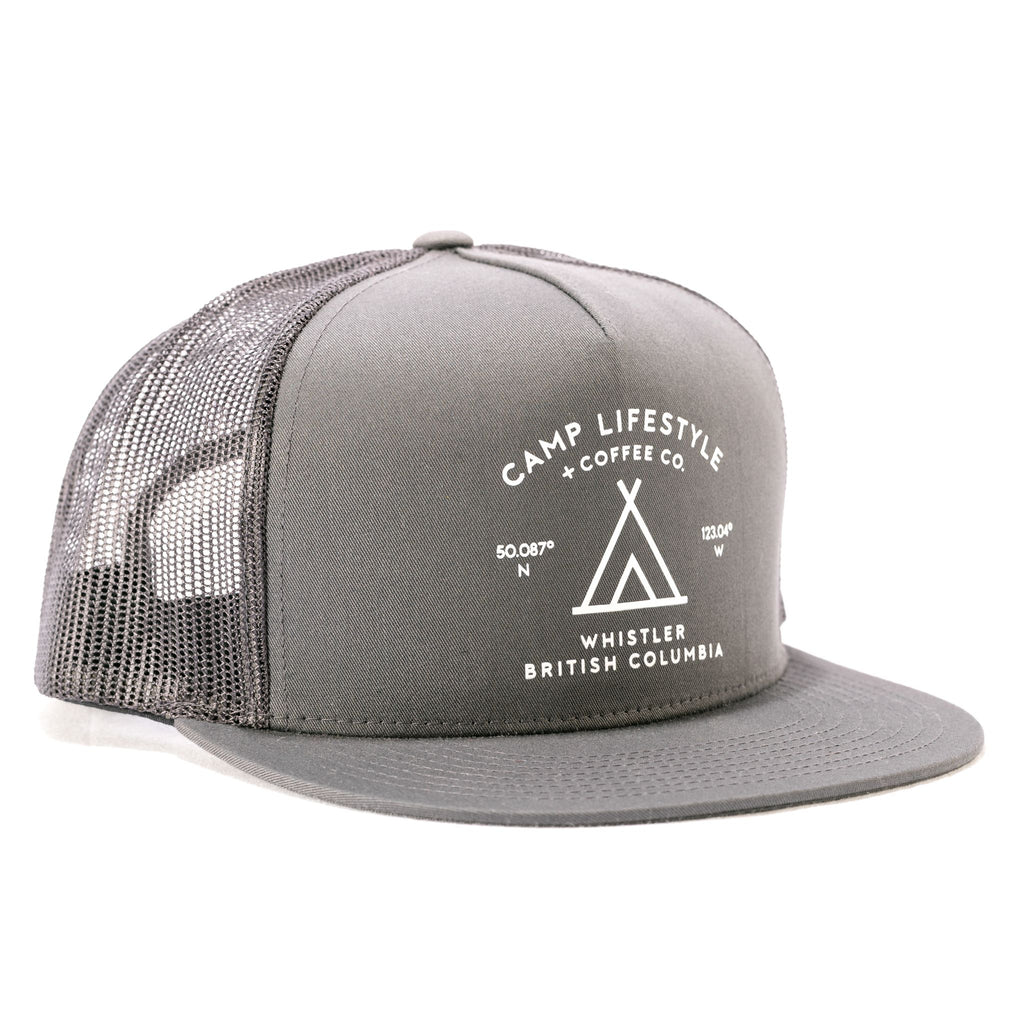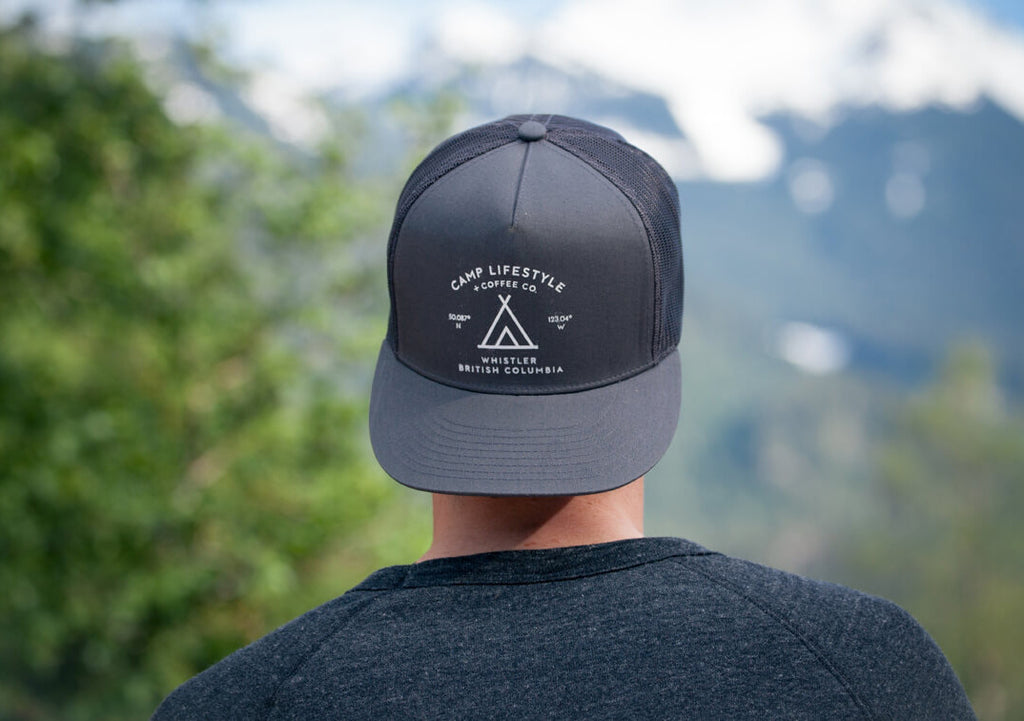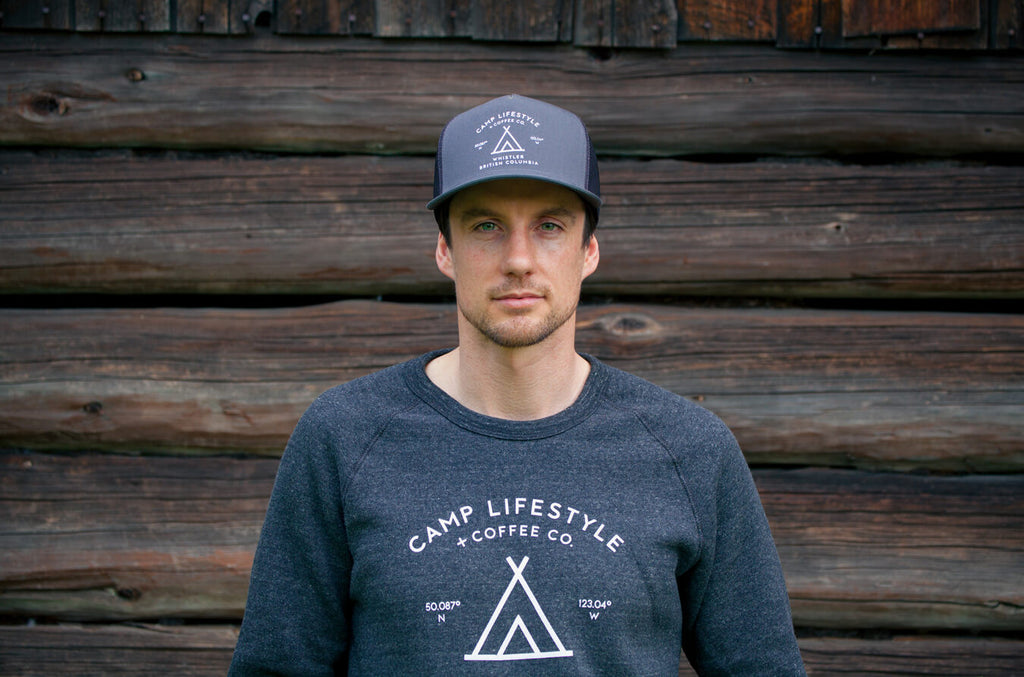 Grey Trucker Hat
$19.00
The classic Five Panel Trucker Cap showcases the Camp arch logo in white. With a wide front panel made of 47% cotton, 2.5" flat visor, comfort sweatband and classic mesh back, our cap is perfect for bright and sunny days. The adjustable strap enables this one-size cap to fit almost any head, making it an ideal gift or personal memento of Whistler, BC.
Approx 7.5" x 10.5" x 4.5" (adjustable)
Grey Front Panel
Classic Dark Black Mesh Back
Quilted Comfort Sweatband
Plastic Snap Closure
One Size Fits Most
Screen Printed in Whistler BC
Shipping:
Domestic and International Shipping available!
We offer Priority, Express and Expedited options
Shipping calculated at Check Out
All items dispatched within 1-3 days
Please Note COVID-19 Considerations: 
Potential shipping delays
Returns not accepted during this time: exceptions for items arrived with fault